It's every Bride's dream to have a perfect wedding, so when you decide on an overseas Wedding, it can be a bit scary when it comes time to fly to Bali and you are wondering if you have remembered EVERYTHING.
Over the years, I have seen a few things that are forgotten, though they are small, they can make a huge difference to the couple's day!
1. HAVE A BACKUP PLAN FOR THE CEREMONY AND RECEPTION IN CASE OF RAIN
Some couples think Bali always has sunshine during the dry season, and why shouldn't they? Bali can have perfect weather for getting married, however, mother nature can be unpredictable. So how can we minimise our plans going astray? I definitely recommend having a backup plan for the Ceremony and Reception in case of rain, so choose your venue wisely. A venue that offers a beautiful alternative covered area, in case of rain, is highly valuable.
2. PLANNING ON WEARING ALL WHITE? BRING BABY WIPES…
3. SCISSORS MAKE FOR A SMOOTHER WEDDING IN BALI
Having a small pair of scissors available means you can cut off those troublesome straps that keep the bride's dress on the coat hanger – these straps are no good once the bride wants to wear the dress! Scissors are also extremely handy when you want to take off tags from new items like shoes, jewellry and so on.
4. THE BENEFITS OF BRINGING HOLLYWOOD WITH YOU TO BALI
I also recommend bringing Hollywood Fashion tape (also known as bra tape). This can be especially helpful for strapless or revealing dresses for both the bride and bridesmaids. When a wardrobe malfunction occurs, it can be quite embarrassing for the bride, whilst bending over in front of Dad or Grandma, especially when signing the ceremonial paperwork.
5. SAVE THE TANNING SESSION FOR AFTER YOUR SPECIAL DAY (BRIDESMAIDS INCLUDED)
Another helpful tip for brides and bridesmaids is to make sure you don't get suntan lines – especially if you are wearing a strapless dress. That means not getting burnt before the Wedding day as it can ruin your images if there are defined tan or burn lines that can spoil the effect of an expensive, beautiful dress.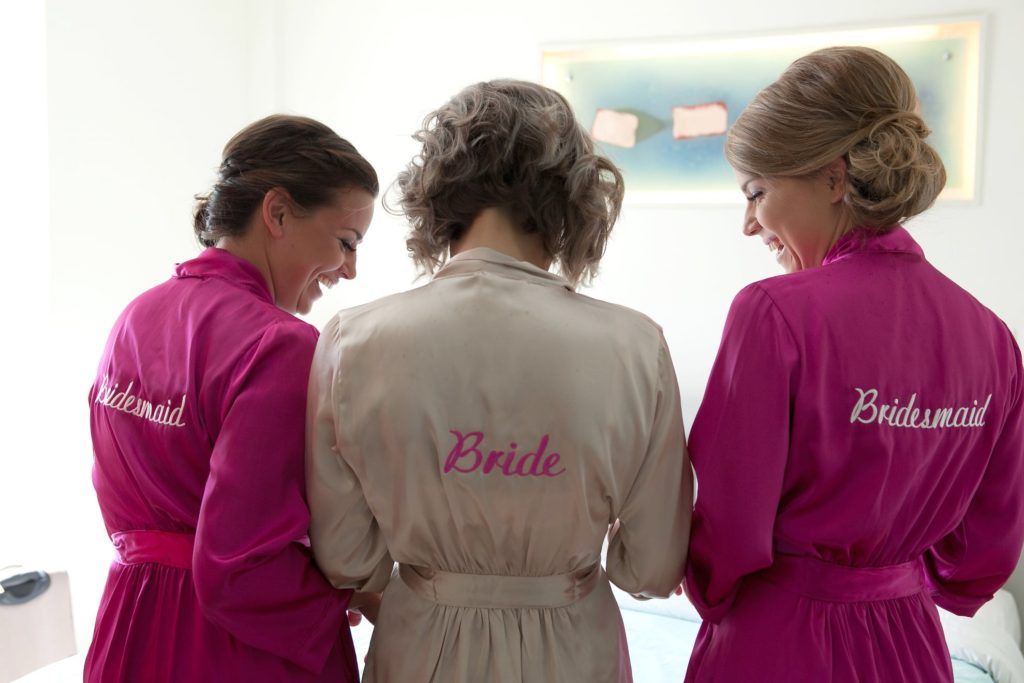 Hopefully with these tips, you'll be one step closer to planning a successful day!